Barbara Moore
Research Assistant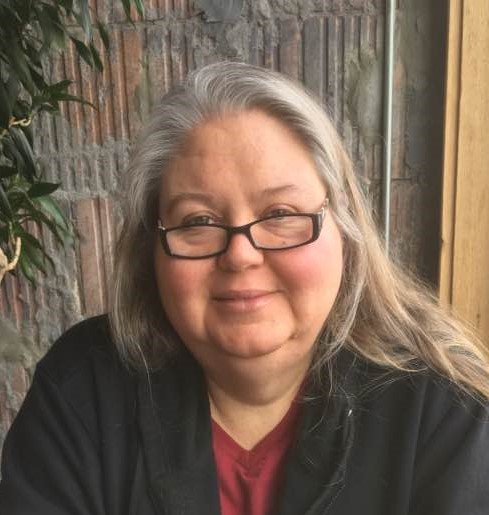 Barbara received her BS in Secondary Education (Mathematics) in June 1989 from Valdosta State College (University) in Valdosta, Georgia. She attended various workshops and continuing education courses throughout her teaching years, most recently at Wayne State University 2007/2008 in Detroit, Michigan.
She was a high school mathematics teacher at Wayne County High School in Jesup, Georgia from 1989 until 1994 when she moved to Michigan with her new family. She then served as a substitute and a long-term substitute in two different school districts in southeast Michigan: Huron School District in New Boston, and Lincoln Park Schools, in Lincoln Park. In the fall of 1998 she had a very unique opportunity to become one of the first mathematics teachers in a brand new charter school, Summit Academy, in Brownstown Township, Michigan. She taught there until 2002 where she was the department lead in 2001/2002.
After leaving her last teaching position, she became a very active volunteer in her son's school from assisting with classroom events to chaperoning field trips to spending time in the copy room helping all the teachers. Barbara became even more involved in the Southgate Band Boosters when her son became part of the marching band. She led several committees from fundraising activities to student supervisory and organizational rolls. She and her husband were the major players in beginning a new fundraiser for the marching band which turned in to, and continues to be, the largest source of income for the non-profit group.
Barbara currently serves as the Treasurer for a local non-profit, Southgate Goodfellows. The program's mission is "no child without a Christmas". They assist needy families with food, clothes, and gifts for children from birth to 16 who reside in the city of Southgate, Michigan at Christmas as well as backpacks of all necessary school supplies each summer. This past Christmas season, they provided "Christmas" for 30 families which included 71 children. They also provide a small token of cash to several needy senior citizens each year at Christmas.
Barbara and her husband, Jeff, have been married for 25 years and have one son, Jeffrey, Jr. who is presently working towards a degree in education.
"At times we feel compelled to hold our past experiences accountable for our present condition. The desire to blame who we are on what did or did not occur in our lives overpowers our need to be accountable for what we choose to do or not do about it. It is not the action, but the reaction to the action that is of the most importance. To live this truth is our opportunity to redefine ourselves." –Richard A. Snipes